Helping Injured Pedestrians Recover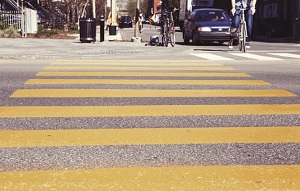 Pedestrian accidents are hardly ever minor, and sadly, between 2003 and 2012, Texas earned the unenviable distinction of being the 10th most dangerous state for pedestrians. Over 4,200 victims of pedestrian accidents died during this period.
When a body goes up against tons of metal, the results are usually serious, if not deadly. Victims and their loved ones are often left with financial problems in addition to mental and emotional distress. In short, a pedestrian accident can be devastating financially as well as physically and emotionally. An experienced Dallas personal injury attorney can help you put your life back together even after having sustained such considerable losses.
You might be thinking: Is hiring an attorney really worth it? Aren't they expensive? Why should I add to my financial burden?
What If I Don't Have the Money for Attorney Fees
Don't worry about it. At Crowe Arnold & Majors, LLP, we provide legal representation for accident victims on a contingency-fee basis, meaning we don't take a cent from our clients unless we win them coverage – and even then, we only take a reasonable percentage of their settlement or judgment as payment for our services.
How Will You Help Me Win My Dallas Case?
In order to strengthen your claim, our legal team will conduct an extensive analysis of the circumstances of your accident. We will collect police and medical reports, witness statements, relevant pictures and videos, expert testimony, and other supporting evidence and use them to build an effective legal argument. We will also put in our full efforts to ensure you get compensation for the full extent of your damages, both economic and non-economic.
How Big Is the Pedestrian-Accident Problem?
As the victim of a pedestrian accident, you may feel like you have rotten luck. You may be asking yourself, why me? But the truth is that pedestrian injuries are more common than most people would like to think. Just look at the numbers. According to the Centers for Disease Control and Prevention (CDC):
In 2016, there were 678 fatal pedestrian accidents in Texas, up over 20% from 2015's 558 fatalities.
Nationally, in 2015, 129,000 pedestrians were injured and 5,376 were killed in automobile accidents. This means that in 2015, every 1.6 hours a pedestrian died because of a car accident.
In 2014, there were 65,000 pedestrians injured in automobile accidents across the United States. The numbers are growing.
Severe Injuries for Pedestrians in Automobile Accidents
The sad reality is that for many pedestrians, a collision with an automobile can result in severe, if not fatal, injuries, including:
Lacerations
Bruises, and other superficial injuries
Torn or sprained joints, ligaments, or tendons
Dislocation
Traumatic brain injuries, concussions, swelling or blood clots in the brain
Spinal cord injuries, resulting in paralysis
Pedestrians Must Follow the Law
While in reality the impact of a pedestrian accident is always worse for the pedestrian, the fact remains that Texas law does place a certain level of obligation on pedestrians as well. Pedestrians must:
Walk on the sidewalk where one is available, or if there is none, walk on the left side of the road facing traffic.
Stay to the right-hand side of any crosswalk.
Yield to vehicles other than in a crosswalk.
Follow all posted traffic rules and signals.
Pedestrians are required to use due care, even at a crosswalk, and not suddenly step out in front of a motor vehicle. Remember that cars do require some amount of space and time in order to stop appropriately.
Believe it or not, pedestrians can be distracted the same way drivers can. Cell phones or other media devices can prove hazardous. Pedestrians who jaywalk or otherwise fail to follow traffic rules who are then injured may be unable to receive monetary recovery for their injuries.
Hit-and-Run Accidents
Perhaps the most terrifying (and egregious) type of accident, hit-and-runs are where a motor vehicle driver disappears after striking a pedestrian. Left alone and injured, the pedestrian may not even be able to call for help.
While drivers are legally obligated to remain at the site of an accident and render aid, that doesn't always happen. If a driver is in violation of the law and chooses to disappear, a pedestrian is helpless to prevent it.
What Are You Waiting For? Call Our Dallas Accident Lawyers Today
It is absolutely essential that you consult with Crowe Arnold & Majors, LLP as soon as possible. First and foremost, you must file your claim before the statute of limitations expires, or else you will forfeit your right to pursue compensation completely. Second, evidence tends to fade with time, so the sooner we can get started on an investigation of your case, the better.
Crowe Arnold & Majors, LLP offers you our 25 years of experience and a free case evaluation if you or a loved one has been injured in a pedestrian accident. Please contact our Dallas car accident lawyers today for immediate legal assistance at (214) 231-0555 and toll-free (214) 231-0555.
Additional Information