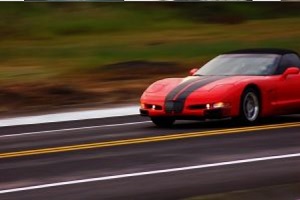 Aggressive driving is not always easy to prove, which is why in most cases it is advisable to hire an experienced Dallas car accident lawyer who can help you successfully file a personal injury or wrongful death claim. Many people don't realize that after a motor vehicle accident, you are often not just entitled to be compensated for medical costs related to your injuries, but also for other damages that were incurred due to the collision, such as:
Pain and suffering
Mental trauma
Loss of enjoyment
Loss of consortium
Depending on your specific case, a personal injury attorney may be able to help you prove any of these damages and retrieve compensation for them.
If you have lost a parent, child or spouse in a crash, compensation can be sought for any current or future damages related to the loss of your loved one. These may include funeral expenses, lost wages from the deceased and loss of companionship.
The personal injury attorneys at Crowe Arnold & Majors, LLP have extensive experience with almost any type of personal injury case in the Dallas area, including those caused by aggressive driving accidents. We have retrieved more than $110,000,000 in compensation for our clients in personal injury cases. Our attorneys can help you get compensated not only for current expenses, but also for future damages that will result from your accident. We will negotiate with the insurance companies to make sure that any settlement that is agreed upon covers all of your damages and in case an agreement can't be reached, we will be fully prepared to take your case to court. We know exactly what kind of grave consequences aggressive driving collisions can involve and that these are not limited to just physical injuries. Social anxiety, loss of enjoyment in daily activities, depression, strained relationships with family members and friends, can all result from your injuries. An aggressive driver is responsible to provide compensation for any of these damages. Money can't solve everything, but not having to worry about the expenses related to your crash can help you start picking up the pieces and putting your life back together.
Holding Negligent Drivers Responsible
Every year, more than 30,000 people are killed in motor vehicle accidents on U.S. roads and more than 2 million sustain injuries. Many of these collisions are caused by drivers who are speeding, tailgating, making aggressive or unnecessary lane changes, disregard stop signs, run red or yellow traffic lights or ignore other road signals. Aggressive drivers are a danger on the road and can cause collisions that have grave consequences for anyone involved. Victims in car wrecks often sustain severe injuries that require extensive medical care and sometimes leave victims with long-term or permanent handicaps and may even result in death.
If you've been injured in a car crash or have lost a loved one due to a driver's hostile driving behavior, you are entitled to be compensated for damages that resulted from the driver's negligence. According to Texas laws, anyone who is injured due to another person or entity's negligence, may file a compensation claim for any losses that can be related to the negligent behavior. Even though many people who engage in aggressive driving don't do this with the intent of harming anyone – and some don't even realize that their driving is dangerous – this doesn't mean that they shouldn't be held responsible for the consequences of their actions.
After you've been involved in an aggressive driving accident, it is important to act fast and hire an experienced car accident lawyer in Dallas as soon as possible. The sooner our attorneys can start investigating your case, the more detailed your recollection of the events will be and the the easier it will be to gather the facts of the accident.
Contact a Dallas Car Wreck Lawyer
We know that you have enough to worry about, which is why we don't expect you to pay any fees until we've recovered compensation through a settlement or favorable court verdict for your case. Don't hesitate and contact us today. The initial consultation is completely free of charge as well, so you really don't have anything to lose.
Call us at (214) 231-0555 to schedule a free case evaluation during which we can help you assess whether you have grounds for a personal injury case or not.
Additional Information