Find Out If You Have a Dangerous Tire Claim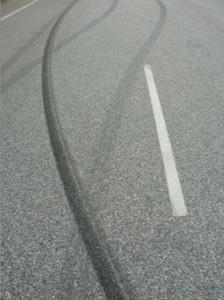 If you or a loved one has ever been in an accident as the result of a defective tire, you may be entitled to compensation. Safety should be a top priority for any automotive manufacturer, considering the lives that may potentially be in danger.
Negligence or greed is no excuse for a defective auto product. Let Crowe Arnold & Majors, LLP go to work for you, building a case around the defective tire that caused your accident. With more than 25 years of experience in personal injury we're confident that we can help you get back on your feet following an accident.
Types of Cases
Our legal team has worked with a number of personal injury cases of this kind, including:
It doesn't matter what vehicle you were in. We will work hard to make sure your pain and injuries aren't ignored. The negligent party needs to own up to its mistakes.
A defective tire personal injury claim is something that should be taken very seriously. If you've been affected and injured by a defective tire, you should take the time to move forward with a claim. Since tire makes and models can be very widespread, filing a claim could help prevent future injuries and even death.
What is Fair?
Going against a big, well-funded business is never easy. These companies are often not interested in offering fair compensation, which is why it is of the utmost importance to show them that you mean business. Let them know that ignoring the pain of even one individual will not be tolerated.
With this in mind, we will work hard to investigate every side of your claim, getting as much information as we can from as many sources as possible. We will employ every expert that we can to better understand the cause of your accident and what could have been done differently.
Without this convincing information, it may be difficult to receive a quality settlement. Moreover, even with our investigatory efforts, not every case can end with a settlement. Because of this, we are also prepared to take each case to court.
Those who have been involved in car accidents resulting from a defective tire may be able to make any of the following additional claims:
Social security disability
Workman's compensation
It's important to discuss additional claims with your Dallas personal injury lawyer. They'll be able to point you in the right direction. A car accident and following lawsuit can be a very complicated process to navigate and sort through. By working with the experienced attorneys at Crowe Arnold & Majors, LLP you'll be able to deal with the overwhelm, and determine the benefits you deserve, both to repair your health and your vehicle.
What Are the Primary Causes of Tire Failures?
One of the most common reasons for a tire failure to occur is due to ineffective tire adhesion. This can be due to the age of the glue or poor bonding that occurred at some point during the manufacturing process. During the tire making process, there are many stages that impurities can enter into; these impurities can cause a lot of issues down the road and lead to defective tire issues.
A lot of tire manufacturers have known about these issues for quite some time, but have failed to correct them. This can result in serious injuries and even lawsuits.
Time, heat and friction all contribute to wear and tear of tires and the breakdown of the adhesive that holds them together, that's what makes old tires so dangerous. It's common industry knowledge that tires should be changed out every six years to lower your chances of an accident, however, most tire professionals lean toward stretching those tires for ten years.
What Can You Do To Minimize Your Risk Of a Defective Tire?
The most common ways to reduce your risk of getting in an accident due to a defective tire are to always do scheduled maintenance on your vehicle, and make sure to check your tires on a regular basis.
Proper tire maintenance includes getting your tires properly rotated, maintaining proper inflation and making sure that you always maintain proper tread. By taking care of your tires, they'll last much longer, and be safer to drive on.
Recalls are issued when it's known that a certain brand of tires is defective. It's important that you do your best to stay informed about the latest tire recalls so you can protect yourself and your family. A lot of times a recall may occur and you won't have any idea, until you take your car in to get serviced. Just a few minutes a day can go a long way towards minimizing your risk of driving on defective tires.
If you've been told that your accident may have been prevented if you would have had different tires, then it's important that you get in touch with a personal injury lawyer as soon as possible.
Are You Considering Moving Forward With a Dallas Tire Defect Claim?
If you are thinking of moving forward with a tire defect claim you'll need to ensure that the tires are preserved. This is an extremely important step. Without this, it will be extremely difficult to prove your Dallas product liability claim.
Often we are contacted by people who have been seriously injured or killed in an accident involving a tire defect, and we are unable to move forward, because we don't have access to the tire in question. Make sure you take the necessary steps to ensure that the tires and your evidence are preserved. You have to be the one to take action to preserve you tires, I guarantee the tire companies, insurance and car companies won't do it for you.
If you've taken the proper precautions to salvage the tires, the next step is to get in touch with a personal injury lawyer who specializes in tire defect lawsuits.
Contact Us
If you have any other questions regarding your specific case, please contact our office today. A member of our experienced legal team will be happy to assist you and discuss your claim free of charge. Call (214) 231-0555 today.
Additional Information