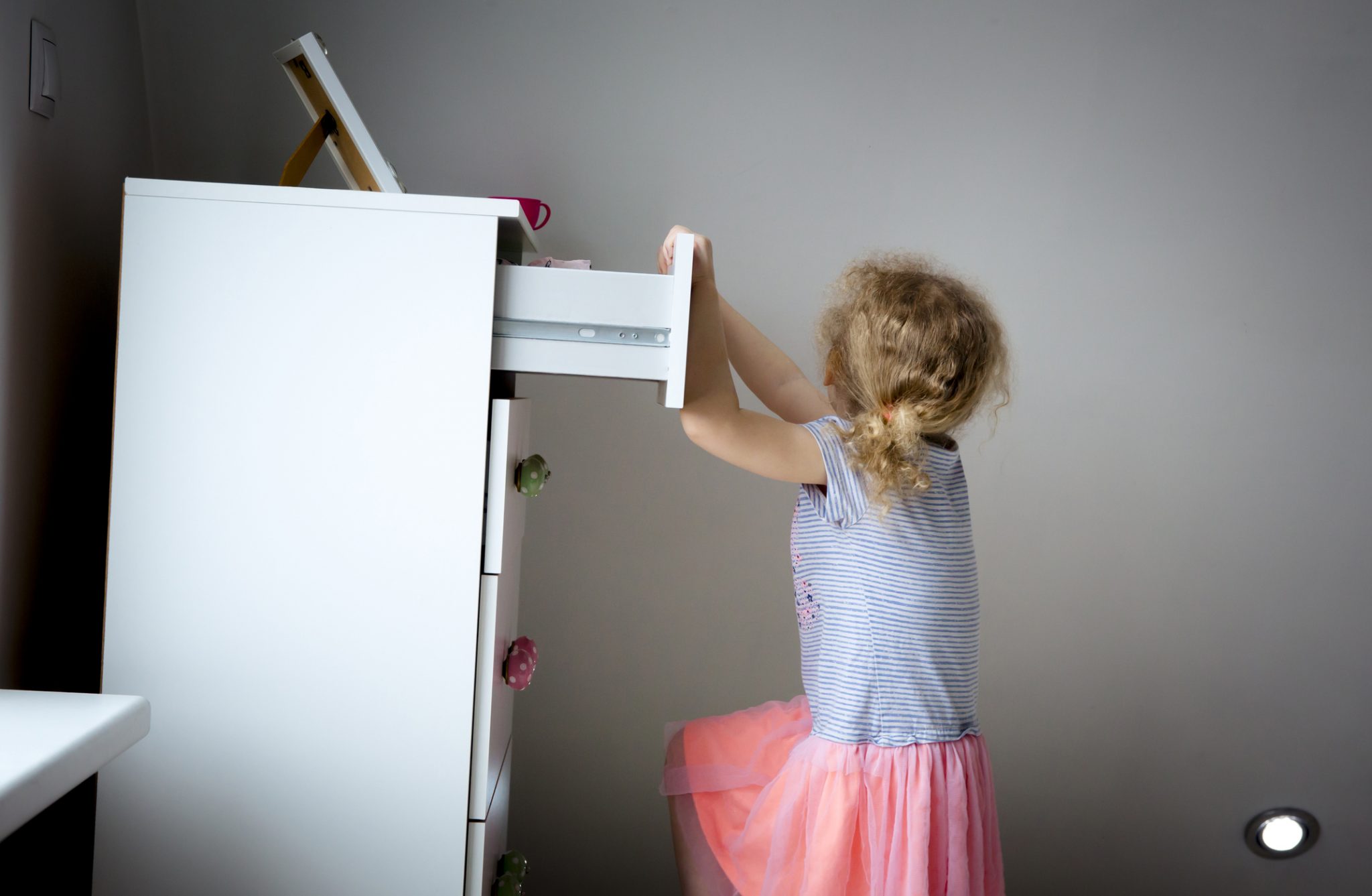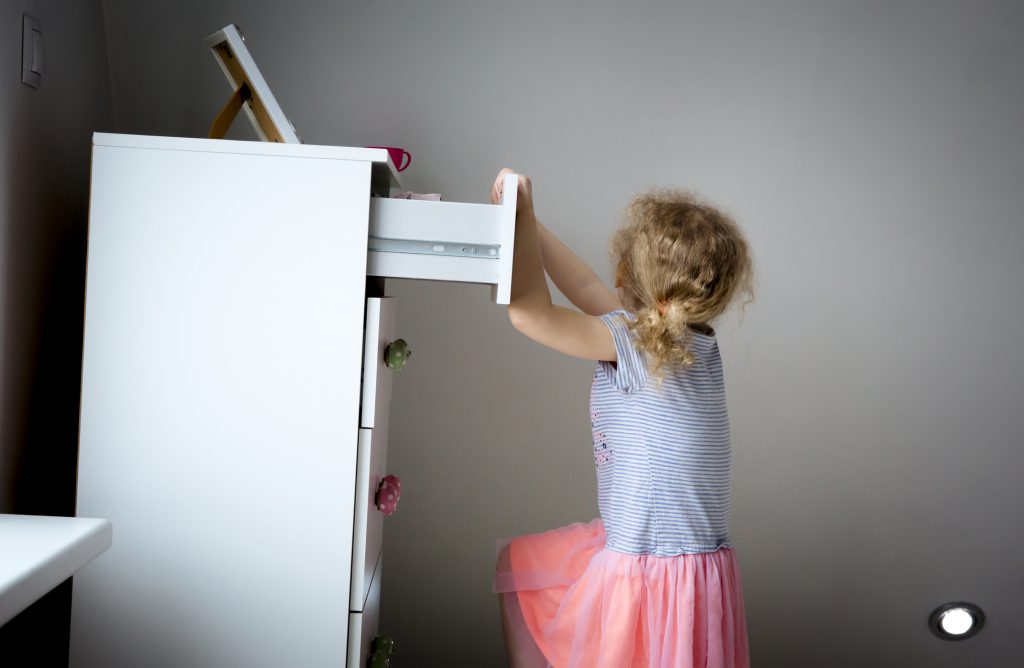 Furniture tip-overs are a sometimes fatal tragedy that affects thousands of families every year. According to the Consumer Product Safety Commission, someone – usually a child — is injured every 17 minutes by a TV, appliance, or furniture tip-over. Dressers, chests, and other wardrobe units account for more than 10 percent of these injuries, and the majority of the victims are under the age of 6.
Manufacturers have a responsibility to design furniture with stability and safety in mind. When household items are not sturdy or balanced enough to withstand the normal rigors of use, and injury or death results, product liability litigation is warranted. With the help of a Dallas furniture tip over attorney at Crowe Arnold & Majors, LLP, victims can hold furniture manufacturers accountable for defective design, faulty manufacture, and failure to warn.
Dresser tip over accidents are largely preventable
Toddlers and young children love to explore and pull open drawers. Children can be crushed and suffocate when top-heavy, unstable dressers topple over. Forty-six percent of tip-over deaths from dressers occur in the bedroom, often when the child is left alone to nap.
In light of an alarming increase in furniture tip-over injuries and fatalities in the U.S., Consumer Reports conducted a year-long study to determine whether safety standards were being met by furniture makers. At present, manufacturers are not legally required to perform tip-over testing. Any sort of evaluation regarding safety risks is conducted on a voluntary basis.
A whopping 70 percent of the dressers tested by researchers at Consumer Reports failed a series of tip-over tests. Investigators found that manufacturers' self-imposed tip-over standard was woefully inadequate, and recommended that furniture 30 inches tall or less should be able to remain upright with 60 pounds of weight hanging from an open drawer. By raising the test weight from 50 pounds, researchers believe that more innocent lives could be saved.
Having a mandatory tip-over height and weight standard would help expedite a recall process. As it stands now, the Consumer Product Safety Commission doesn't have the data or necessary resources to force furniture manufacturers to recall dangerous products.
If your child was injured in a dresser tip-over accident, reach out to a Dallas product liability lawyer at Crowe Arnold & Majors, LLP, to discuss your options for legal compensation.
IKEA recalls 29 million chests and dressers
While some furniture manufactures make chests, dressers, and wardrobe units stable enough to prevent entrapment hazards, others do not. One notable example is the MALM model of particle board dresser and chest made by IKEA, which was recalled after four small children were killed in tip-over accidents. The IKEA dresser recall was initiated in 2016 and affected 29 million chests and dressers that were sold from 2002 through 2016.
None of the chests or dressers in the tip over deaths had been anchored to the wall – a common feature in later lawsuits filed by parents. Prior to the furniture recall, IKEA's MALM chests and dressers were linked to 17 tip-over injuries in children aged 19 months to 10 years old.
In 2015, IKEA announced a free wall-anchoring kit for their MALM dressers and chests, but this did not dissuade heartbroken parents from pursuing litigation against the manufacturer.
IKEA settles wrongful death claims over dresser tip-overs
In 2016, IKEA paid $50 million to three families whose young children were killed in furniture tip-over accidents involving the faulty MALM dressers. In January of 2020, the manufacturer resolved a wrongful death lawsuit for a stunning $46 million. The lawsuit was filed by the parents of a 2-year-old boy who was suffocated in 2017, when a MALM chest made by IKEA fell on top of him.
While no settlement amount can erase the loss of a child, litigation can raise much-needed awareness about the potential dangers of furniture used by young children. Here at Crowe Arnold & Majors, LLP, we believe that it is the furniture industry's duty to ensure their products are safe and stable. If a dresser or other piece of furniture fell over, causing injury or death, a personal injury lawyer can support you in the pursuit of justice.
Other furniture recalls for tip-over hazards
A number of manufacturers have issued product recalls tied to tip-over dangers. The best way to prevent an accident is to remove tempting objects and anchor heavy and taller pieces to the wall.
The following were pulled off the market for entrapment dangers:
Essential Home Belmont 2.0 Four-Drawer Dresser
Prepac 4-drawer chests
Ridgewood Belmont 4-drawer dressers
Homestar Finch 3-drawer Dressers
Joybird Blythe Dressers
Home Depot Home Decorators Collection 4-drawer chest
Chadwick and Bailey 5-drawer dressers
Hodedah HI4DR 4-drawer chests
With better design and manufacturing methods, furniture tip-over deaths and injuries can be avoided.
Contact Dallas Furniture Tip Over Accident Attorneys
Contact Crowe Arnold & Majors, LLP, to explore your options for filing a product liability lawsuit after a furniture tip-over accident. It costs nothing to speak with a Dallas personal injury lawyer about your rights to compensation. Our lawyers handle cases throughout North Texas on a no-win, no-fee basis.