Victim of Excessive Force or Police Misconduct?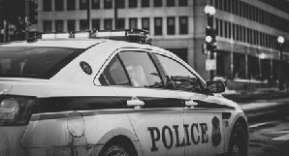 Many police officers respectfully put their lives on the line to enforce the law. However, there are instances where police officers abuse their power of authority and injure people by using unnecessary force. Police brutality may happen in the form of verbal or physical assault, and often leaves the victim with trauma. Police brutality lawsuits involve law enforcement officers who abuse their power and violate a person's constitutionally protected rights. If you or a loved one have been a victim of police assault, wrongful police shooting, or false arrest, you are entitled to financial compensation.
Examples of Police Brutality
Our Dallas police brutality attorneys review cases involving:
Wrongful police shooting
Civil rights violations
False arrest
Illegal search and seizure
Dangerous and unnecessary vehicle chases
Falsified evidence
Prison abuse
Wrongful death caused by police
Night stick injuries
Taser injuries, among others.
Police officers and other law enforcement officials have a duty to protect citizens and lawfully enforce the rules of society. However, in some instances, they overstep their boundaries and use excessive force, violating a citizen's civil rights. If this use of unnecessary force results in serious physical injuries or even death, justice should be pursued for the victim; compensation is entailed through a police brutality lawsuit. Although law enforcement officers may only use force appropriate for the threat they face, there are instances in which police use a taser gun or other dangerous weapon. If such use of excessive or inappropriate force results in deadly or permanent injuries, the victim is entitled to compensation for damages incurred.
Police Brutality FAQs
What is an example of police brutality?
A: Situations such as the one seen this past July, when an officer was suspended for 10 days after using excessive force on a woman and her daughter by wrestling them to the ground after a conversation grew heated. Earlier this year, a 15-year-old unarmed boy was shot and killed by police in Dallas. The Rodney King case in Los Angeles is another famous historical example.
What kinds of acts are considered police brutality?
A: Anytime a police officer uses force against a suspect it is not automatically a case of police brutality. While it is clear that there are times when excessive or deadly force is applied in direct violation of the Fourth Amendment to the Constitution, it is less clear where the boundary is drawn between reasonable and excessive force. But when a police response involves any of the following, you should definitely call a lawyer:
Physical attacks or holds including chokes, takedowns, kicks, or punches
Indirect attacks such as the use of tear gas, pepper spray, tasers, or gunshots
Are police officers allowed to use deadly force?
A: An officer acting to preserve and protect the life of civilians is permitted to use reasonable force to do so. The key term there is "reasonable force." Obviously, if there was deadly force used by officers, it needs to be justified as the only way in which the safety of others could be preserved. For example, if officers been able to take the life of the Las Vegas shooter to prevent him from killing others, that use of deadly force would have been justified.
How does the court determine whether force was justified?
A: The court has to look at the circumstances giving rise to the claim as a whole. If, for example, the underlying crime was the theft of a gallon of milk and a suspect was shot or tased because of it, it may not be seen as reasonable. If, on the other hand, the suspect is engaged in dangerous actions that put people at risk, for example driving a vehicle recklessly near a crowd of people, the court probably will not consider the use of deadly force excessive.
What if the force is determined to be excessive?
A: Individuals subjected to the use of inappropriate or excessive force may suffer severe and traumatic injuries. Seeking compensation for these injuries is the first step toward justice. These cases are complicated and emotional, and having qualified and experienced legal assistance is essential.
Filing a Personal Injury or Wrongful Death Lawsuit in Dallas
When a police officer negligently or intentionally kills someone in a wrongful police shooting, the victim's family is entitled to compensation through a wrongful death lawsuit. Not only does police brutality violate the law, but also threatens the incredible amount of trust that the public rightly place in our law enforcement officials.
Crowe Arnold & Majors, LLP helps individuals who have suffered brutality at the hands of the police seek compensation for their injuries and losses. Our firm works to make sure victims of police brutality are made aware of their rights when it comes to police brutality. These types of lawsuits play an extremely important role in our nation's legal system. The laws create a balance between law enforcement officials and the people they are responsible to protect. Every police officer has a duty to uphold and enforce the laws of the United States, and the right of people to live their lives in an environment free of police abuse and police misconduct, including brutality.
Protecting Victims of Police Brutality in Texas
The lawyers at Crowe Arnold & Majors, LLP fight for your rights when police officers have violated them with brutality. Victims of police brutality have the right to seek recourse. One of the primary purposes of the civil rights laws in the United States is to protect all citizens from being abused by members of the government and their representatives. This protection includes safety from police abuse and police misconduct. We will assist you in filing a civil rights lawsuit. Often times, a civil rights/police abuse case will result from an arrest. If you have been arrested, it is important that you contact us. We have experienced attorneys who will help you win your case.
Lawyers at Crowe Arnold & Majors, LLP strongly advocate on behalf of all police brutality victims. We cover police brutality in Texas and other police misconduct cases as well. We handle the cases on a contingency basis, meaning we don't get paid unless you win your compensation. Our experienced Dallas injury lawyers provide free consultations to evaluate your potential case and help guide you through every step of the legal process.
Contact a Dallas Police Misconduct Lawyer at (214) 231-0544
A police brutality lawsuit is not to only to obtain compensation for injuries incurred, but also to prevent further harm by ensuring that police officers stay within bounds of the law. If you suffer severe, permanent injuries from misconduct or excessive force, you have the right to seek justice. Contact us today for a risk-free, no cost consultation.
Additional Information