Representing Dog & Animal Bite Cases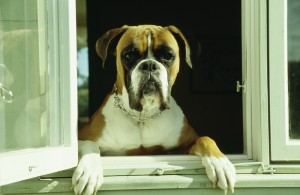 It isn't abnormal for an animal bite victim to suffer from anxiety long after the incident has occurred. It is because of this, that Crowe Arnold & Majors, LLP take these personal injury claims very seriously. Our personal injury lawyers have seen first hand the lasting damage animal attacks leave. Don't settle for less than what you deserve; call us today to talk to an expert dog bite attorney and discuss your claim free of charge.
Dogs make wonderful pets when they're properly trained and well-behaved, but serious injury can occur should they attack an innocent bystander. Every year nearly 5 million dog bites occur in the United States alone; unfortunately, many result in serious injuries or even death, especially when young children are involved. Each year, more than 800,000 animal bites require medical care, and 82 percent of dog bites treated in an emergency room involve children under the age of 15. Animal bites aren't only physically detrimental, causing infection, scars, or disfigurement, but they can also cause emotional problems.
Compensation For Dog Bites in Texas
As stated earlier, dog bites can result in physical and often emotional damage. Here are a few categories of harm for which Texas law allows compensation:
Medical Treatment
The person responsible for an injury to another due to a dog bite (the dog's owner/handler) may be liable for medical expenses. These expenses include hospitalization, emergency room care, surgery, and the following doctor visits. They may also be liable for other medical treatments from a psychiatrist, psychologist, or counselor to treat emotional damage.
Disfigurement
Dog bites can cause permanent physical damage also known as "disfigurement". A dog bite victim may be able to recover money damages for this type of injury. The amount of money depends on the extent of the physical scarring.
Physical Impairment
A serious dog bite injury can result in physical impairment that keeps a person from being able to perform certain tasks. As with disfigurement, the compensation for physical impairment depends on the severity of the impairment.
Lost Wages
Someone who is unable to work or run their business due to a dog bite can recover lost wages and/or lost profits. Lost wages refer to the amount of money a person lost because he/she was unable to work due to a dog bite injury. If a person wishes to prove that he/she lost profits due to a dog bite injury, they must do so with reasonable certainty.
Mental or Emotional Distress
A person who suffers from a dog bite injury is likely to suffer from mental or emotional distress. This refers to the mental pain and suffering they experienced as a result of a dog attack.
Loss of Consortium, Society and/or Loss of Household Services
A person in close relation with someone who has suffered a dog bite injury may be able to recover loss of consortium or loss of society damages. Loss of consortium refers to damage done to the relationship between husband and wife. Loss of society refers to damage done to the relationship between a parent and child. Loss of household services is the loss of services provided by the injured person to a spouse. Whether or not these types of damages can be recovered depends on several factors, including whether the dog attack resulted in death.
Death
The "wrongful death" statute provides a claim for certain people as a result of the death of a relative due to an animal attack.
Texas Dog and Animal Bite Liability
Texas pet owners may be liable under one of two commonly presented theories:
The one bite rule, which essentially makes an owner responsible for his or her pet's actions if that pet was known to be dangerous based on previous actions. In other words, a dog that has bitten before should be considered a "known risk" and its owner will certainly be found liable if it bites again. This is a "strict liability" theory.
Negligence of the owner, either in the treatment of the animal or in allowing the animal to be in an environment where significant risk of harm exists and not preventing that harm. Imagine, for example, bringing a large dog (even one that has never bitten before) into a playgroup full of excited toddlers. That chaos might well result in an injury. Similarly, anyone who allows the dog to be present, such as a landlord or property owner, may also be legally responsible for the dog's actions.
Defenses for the dog owner do exist – for example, if the victim was teasing or threatening the dog. Under Texas's theory of comparative negligence, the victim's right to recovery may be reduced by his or her percentage of fault (although this largely does not apply to bitten children).
Frequently Asked Questions About Dog Bites
Q: Does a dog bite have to break the skin for me to file a dog bite claim?
A: As long as a dog's jaw comes in contact with your skin, you may have a claim. A dog attack can cause other injuries that aren't visible such as mental or emotional distress. If you have a dog bite claim, contact a dog bite lawyer. A dog bite claim can be difficult to handle on your own.
Q: If I suffer a dog bite injury, am I automatically able to recover?
A: Not necessarily. There are a number of factors that contribute to a dog bite claim. A dog bite lawyer will be able to determine what kind of compensation you may be able to recover.
Q: What do I do if I suffer a dog bite injury while at work?
A: If you suffer injuries from a dog bite while at work, you may be able to collect worker's compensation. Additionally, if your injury occurred on another person's property, you may have a premises liability claim.
Q: How can I prevent my dog from biting someone?
A: If your dog is vicious toward others, here are a few tips to prevent him from biting someone:
Enroll your dog in an obedience class
Put up warning signs on your property signifying the presence of your dog
Always put your dog on a leash
Always supervise your dog around children
Q: How long does a dog bite claim take to resolve?
A: Each claim is different. The length of a dog bite claim is determined by the severity of the attack, along with other contributing factors. Some dog bite claims take months or years to resolve, while others take a few weeks.
Contact a Dallas Animal Attack Attorney at Crowe Arnold & Majors, LLP
Crowe Arnold & Majors, LLP has over 25 years of experience in personal injury claims in the Dallas-Fort Worth area. As experienced Dallas personal injury lawyers, we've seen the pain and suffering that often accompanies an animal bite and will work hard to ensure that those who are responsible are held accountable. Call (214) 231-0555 today for a free evaluation of your claim, or use our contact form to reach us online.
Additional Information