Victim of Police Misconduct in Texas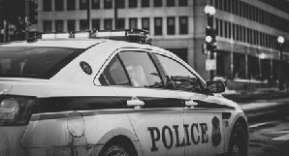 For the most part, the police in Fort Worth provide safety to the community. They protect and serve, provide, and give comfort to ordinary citizens. But occasionally, good cops make mistakes. In addition, some cops weren't so good to begin with. Police brutality cases involve law enforcement officers who have abused their power and violated a person's rights.
Unfortunately, Forth Worth has seen quite a few of these cases recently, including a 2016 incident in which a man was shot in the back as he walked away from off-duty officers. (He's now paralyzed from the waist down.) Also in December 2016, Jacqueline Craig and her two daughters were arrested in a now-viral video that featured an officer getting into a verbal and physical confrontation with them that led to his 10-day suspension. But is it enough? Many in the community say "No."
Police brutality exists wherever unnecessary force was used to harm someone, either physically, psychologically, or verbally. The trauma suffered by victims of police brutality is a violation of their Constitutional rights. If you or a loved one suffered excessive force at the hands of police officers, you may be entitled to financial compensation.
What Constitutes Police Brutality?
Police officers and other law enforcement officials have a sworn duty to protect citizens and the rules of society. However, police officers in Fort Worth and across the country may only use force appropriate for the threat they face. In many situations, police use a taser or other dangerous weapon and it results in deadly or permanent injuries. The victim is then entitled to compensation for any damages he or she suffered.
There are three main kinds police brutality:
Excessive force
Deadly force
Racial slurs
When you file a police brutality claim, the court will look at whether the amount and type of force used by police was commensurate with the threat. Sometimes, the only way to keep civilians and even police officers safe is the use of deadly force, such as when a suspect is shot or killed to prevent further harm to others.
Having a clear understanding of what rights are available to victims and their families is an essential first step in the healing process after a traumatic encounter with law enforcement. Trauma isn't limited to physical contact, either – in San Diego, several strippers sued after police took inappropriate pictures of their bodies.
Local laws vary and legal precedents are being set every day, which is why you need an experienced attorney for your Fort Worth police brutality case. In addition, before suing a police department, you must file a claim with the government agency responsible for overseeing it.
Fort Worth Police Brutality Lawyers Representing Your Rights
When a police officer kills someone in a wrongful shooting, whether it be on accident or intentionally, the victim's family is eligible for compensation through a wrongful death lawsuit. Not only does police brutality violate the law, but it threatens the trust that the public rightly places in our law enforcement officials.
Any time an individual is harmed or killed by a police officer, family members should seek the guidance of a legal expert. While there can be no guarantees, a lawyer can start investigations while evidence is fresh, and has a much greater chance of uncovering serious wrongdoing.
Our experienced Fort Worth personal injury attorneys can help families who have suffered from police brutality seek compensation for their injuries and losses. Police brutality cases play an extremely vital role in our nation's legal system because the laws create a balance between law enforcement officials and the citizens that they are supposed to protect. Get help today by calling Crowe Arnold & Majors, LLP at (800) 738-4046.
Additional Information