Problems With An Insurance Claim? Don't Be Denied!
Call (214) 231-0555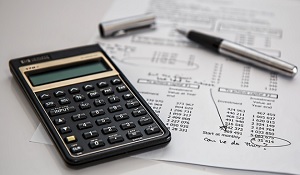 The less an insurance company has to pay out, the better their bottom line. This is a simple rule of business, though it shouldn't come at the expense of paying customers. Insurance companies may try to deny your claim even if the services you received were necessary for your injury or illness.
With more than 25 years of experience, Crowe Arnold & Majors, LLP is well versed in the strategies and techniques used by insurance organizations to wrongfully deny claims. We will leave no stone unturned, in our efforts to make sure you receive what you deserve based on your insurance agreement.
Do you think you've been the victim of a bad faith insurance claim? Contact Crowe Arnold & Majors, LLP today for a free consultation.  If you are unable to travel, we'll even come to you. Our commitment to reach a positive settlement for our clients ends only with their satisfaction.
Insurance Bad Faith Personal Injury Claims
Crowe Arnold & Majors, LLP can represent clients in any of the following insurance bad faith claims, including many others. Contact our office if you have questions about your specific case.
Wrongful denial of motor vehicle claim
Wrongful refusal of claim settlement
Wrongful denial of health care coverage
Wrongful termination of coverage/policy
Ensure Proper Insurance
We all depend on the safety insurance provides, to protect us and our families. With that in mind, it seems appalling that insurers would deny certain claims. Our job is to force these companies to accept their responsibilities to the individuals they insure.
After all, most insurance companies have reinsurance, providing them with additional coverage should their claims ever exceed a certain mark. Therefore, there shouldn't be any excuse for side-stepping their responsibilities to policy holders.
Contact Crowe Arnold & Majors, LLP Today
If you feel you've been the victim of wrongful insurance claim denial, call a Dallas consumer rights lawyer at Crowe Arnold & Majors, LLP at (214) 231-0555 today. We offer free consultations, and are willing to travel to meet with you. We also offer evening and weekend hours as necessary.
Additional Information