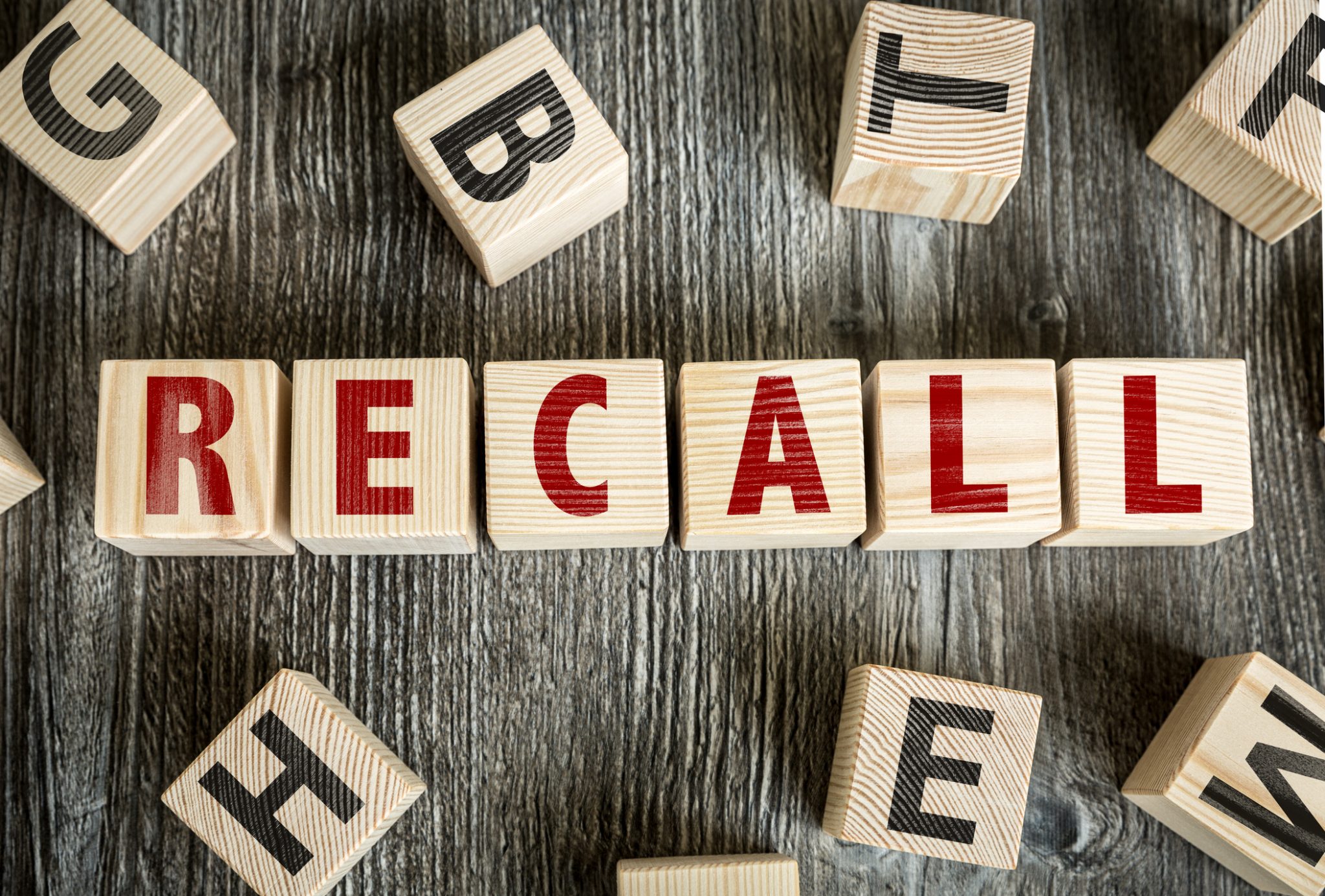 Thousands of products are recalled every year after finding design or manufacturing flaws that jeopardize consumer safety. In some cases, they are pulled off the market because of inadequate instructions or a failure to provide clear warnings of potential dangers. But what happens if you are injured by a product that was already recalled? Can you still sue the manufacturer under Texas product liability laws? The short answer is yes.
With competent legal counsel from a Dallas product liability attorney, injury victims can pursue legal action for losses caused by a recalled item.
Product recalls and manufacturer liability
Just as a recall does not make a manufacturer automatically liable for any resulting harm, it also does not absolve them from accountability in the event of an injury or death. Whether it's an automobile tire, children's toy, car seat, airbag, lawnmower, hip replacement, or household appliance– consumer products should be safe for their intended purpose. Unfortunately, defective products reach the market place every year, where they are unwittingly purchased or acquired by people just like you.
Texas laws hold manufacturers strictly liable for dangerous and defective products that cause injury. This means that victims can file a product liability claim for compensation regardless if the manufacturer acted with negligence.
When a design flaw, manufacturing defect, or other safety concern is noted, a manufacturer may issue a voluntary product recall to alert all consumers. The vast majority of all product recalls are voluntary. Generally, they will offer to replace or repair the defective item free of charge.
In other situations, a governmental agency such as the FDA or Consumer Product Safety Commission will step in to mandate a recall when public safety is at risk. Recall notices are typically remedial measures taken by manufacturers after defects have been discovered. By their very nature, recalls publicize product flaws and spawn lawsuits.
When a recall provides a defense to the manufacturer
Seeking monetary damages for a defective product that was already recalled can be more difficult– a robust recall can provide defense for the manufacturer. This is true even in the aftermath of significant personal injuries. If the defendant can prove that you received a recall notice and were adequately warned about potential safety hazards– the court may find that you contributed to your injury by assuming risk. To prevail in this defense, the product maker will usually need to show that you, the plaintiff, received personal notice of the recall (via email, letter, or another method) and were therefore aware of the potential danger.
While these cases are often more complicated to win, a personal injury lawyer at our firm can ensure that product liability laws are upheld, and you are awarded the compensation to which you rightfully deserve.
A recall– whether voluntary or mandated– may be used as circumstantial evidence to prove that the product in question was inherently dangerous. In these cases, our attorneys will also draw on expert witness testimony and medical documentation that supports your injuries. If a recalled product causes harm, always seek medical attention right away. A record of this can help strengthen your case.
Contact our team of Dallas product liability lawyers for a free consultation
If you've suffered injuries and economic losses from a product that was recalled, the attorneys at Crowe Arnold & Majors, LLP, can review your case and explain your legal options moving forward. Protect your rights by speaking with a Dallas personal injury lawyer at our firm. We have secured millions of dollars on behalf of clients and have proven case results in complex product liability actions. Get the sound advice you need in the wake of an injury — reach out to schedule a free case evaluation today.