Dangerous and Defective Products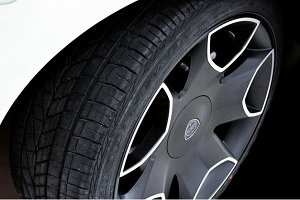 If you're reading this, you or a family member has, most likely, had a traumatic experience with a defective product. If so, it is vital that you contact Crowe Arnold & Majors, LLP and schedule a case review with one of our qualified Dallas personal injury lawyers. Our practice is dedicated to protecting victim's rights and has been doing so for the past 20 years. Let us help you recover the damages that were unwittingly forced upon you and your family by a negligent party. Call (214) 231-0555 today.
You might be wondering – "How do I even know it was defective? Maybe it was my fault?"
User error is a distinct possibility, but consider this: would you have read this far if there wasn't some nagging doubt about the true cause of your injury? If there is even a shred of belief in your mind that the product that harmed you, or your loved one, was defective to begin with, don't waste another moment. Give Crowe Arnold & Majors, LLP a call today and let us examine your case.
And remember, if you've been injured by a faulty product, there's a good chance that someone else also has. Don't let these negligent companies continue to distribute dangerous goods. Give us a call at (214) 231-0555 or submit your information online and one of our representatives will be in touch shortly.
I've Been Injured by a Defective Product in Dallas – Now What Do I Do?
In order to prove a company's liability for a defective product, there are a number of things you will have to prove. To ensure you have a solid claim, you will need to take the following steps:
Take Pictures, Collect Evidence
Please note that this step goes hand-in-hand with contacting a trained medical professional. Provided you did not need emergency medical attention, but still intend to visit a doctor as soon as possible, you'll want to document the entire scene. Make sure you include injuries sustained by yourself or your loved one, the condition of the product in question, the area surrounding it, and any other relevant imagery that may help your case.
Seek Medical Attention
Even if your wounds are not severe, it is in your best interest to visit a physician or medical practitioner as soon as possible. Not only will this guarantee treatment for any unseen injuries, it will provide strong evidence that you will need later to pursue legal compensation.
Preserve the Product
This might be the most important step. No matter what the product or item–whether it is a hazardous child's toy, a motorcycle, an electrical device, an appliance, or piece of clothing–keep it in a safe and secure place. No matter how badly damaged, melted, or mutilated the item may be, DO NOT throw it out. Keep it away from the elements and be sure that it remains untouched until a professional examiner can give it a thorough inspection.
Defective Product – Frequently Asked Questions
All product designers, manufacturers, and sellers are obligated to make sure their products are functional and safe to use before putting them on the market. Unfortunately, whether due to negligence or sheer greed, some companies sell shoddy products which end up hurting or even killing consumers. The compassionate Dallas product liability lawyers at Crowe Arnold & Majors, LLP do not tolerate such unscrupulous behavior. Please bring your defective product claim to us, and we'll use the full scope of our legal skills and resources to make things right.
Q: What constitutes a defective product?
A: A defective product has an imperfection that makes the product unsafe for its intended or reasonably foreseeable usage. There are three kinds of defects a product can have: design defects, manufacturing defects, and inadequate warnings/labels.
Design defects are the most extensive and can affect whole product lines. For instance, the notorious Ford Pinto had a structural design flaw which allowed its fuel tank to be punctured in a rear-end collision, causing deadly explosions. Manufacturing defects, on the other hand, are more localized and occur when a product is improperly manufactured.
Inadequate labeling, instructions, or warnings can also constitute a product defect. If a consumer sustains an injury because a product does not contain accurate instructions on proper use and safety, they may bring forward a suit against the manufacturer.
Q: What is a breach of warranty?
A: Three types of warranties which pertain to product liability are enforced in every state, including Texas, as part of the Uniform Commercial Code (UCC). They are express warranties, the implied warranty of merchantability, and the implied warranty of fitness for a particular purpose. A breach of any of these warranties constitutes a strict liability claim, in that negligence or fault does not need to be proved.
Q: What is express warranty?
A: An express warranty is a guarantee made by the supplier of the goods to the buyer in a transaction. It can be words spoken during negotiations, or it may be written on tags attached to the product.
Q: What is implied warranty and implied warranty of merchantability?
A: An implied warranty is created and imposed by a contract law term for the purpose of enforcing certain assurances in the sale of a product. Contractual limitations on liability for personal injuries are not allowed by the UCC.
The implied warranty of merchantability requires that products and their packages be fit for the ordinary purposes for which they are sold.
Q: What is "failure to warn" in a defective product case?
A: When a manufacturer sells a product that presents some kind of risk when used for its intended and reasonable purposes, they must at least provide adequate warning to the users and buyers of the dangers that exist. Failure to do so may open them up to a products liability claim based on failure to warn. However, if a consumer blatantly misuses a product and is injured as a result, they cannot recover under this or any other product liability theory.
Q: How long do I have to file a product liability lawsuit in Dallas?
A: With the passage of House Bill 4 in 2003, The Texas Legislature amended Section 16.012 of the Texas Civil Practice and Remedies Code, making a 15-year statute of repose, once applicable only to suits for defects in manufacturing equipment, apply in all defective product cases. In short, claimants must bring their product liability claim within 15 years of the date of the sale of the product, unless the safety warranty provided by the manufacturer is longer, in which case, the claim must be brought before the warranty expires.
Q: What damages may I recover in my Dallas product liability lawsuit?
A: Depending on the circumstances, you may be entitled to compensation for economic losses, such as property damage, medical bills, and lost wages. You may also recover non-economic damages, including pain and suffering and emotional distress.
Permanent injuries such as loss of sight, loss of hearing, loss of a limb, or scarring and disfigurement can affect your ability to earn an income and enjoy life. For such injuries, you can sue for compensation for "hedonic" damages, meaning the loss of joy of life. If the defective product took the life of a loved one, you can seek compensation for lost future income and benefits, pain and suffering of the deceased before they died, funeral and burial expenses, and the loss of love, affection, companionship, etc. If the liable manufacturer exhibited especially egregious behavior, the court may award punitive damages as well. Speak with a knowledgeable attorney to determine your potential recovery.
Get Legal Help Today
To get in touch with Crowe Arnold & Majors, LLP now, call (214) 231-0555. Your initial consultation is free of charge and we charge no legal fees unless we win compensation for you. So, why wait? Contact us today to get started on the road to recovery.
Texas Product Liability Case Results
Confidential Settlement – Dangerous product case involving defective wheelchair
Confidential Settlement – Dangerous product case involving defective table saw
Click here to see more case results.
Additional Information