Injury Claims for Oil And Gas Workers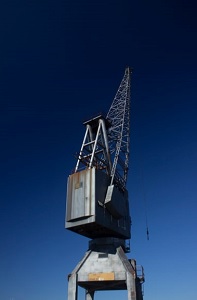 If you or a loved one is suffering an injury from an oil and gas work accident, you need a team of Dallas personal injury lawyers who can act fast and make an investigation that is sure to get you the money you need for expenses, pain and suffering, and lost wages.
We are aware of the everyday risks inherent while working on drilling sites, oil rigs, oil patches, and oil refineries. Roughnecks are subject to injuries from large and heavy machinery, combustible chemicals stored at high pressures, long work days, and inconsistent safety regulations. You or your loved one's job involves risk every day. If an accident happens, you need a personal injury attorney who has the experience and integrity needed to fight these complex cases.
At Crowe Arnold & Majors, LLP, we are experienced, compassionate personal injury lawyers dedicated to delivering justice to those who are the victims of unfair accidents in the oil and gas industry. Our personal injury attorneys fight for you against the oil and gas industry's track record of poor safety regulation and employer negligence.
What Should I Do After A Work Accident Injury in Dallas?
Most importantly, get medical attention for you injuries. Don't wait for the facts to get skewed or lost. You need to seek medical attention and contact a lawyer to begin an investigation. Oil and gas work accident cases are complex and not only demand experience in work injury law, but also, with product liability and wrongful death. In Oil and Gas work accident cases, there are usually numerous parties involved, workers' compensation stipulations, and more severe injuries than any other industry in Texas.
After you have suffered from an oil and gas work accident, call our council of personal injury attorneys at Crowe Arnold & Majors, LLP for a free consultation and find out your options and what what steps to take. We work with you in a "CONTINGENCY AGREEMENT". This means you won't pay a dime for attorneys fees until after we get you the help you need. We are here to help you move forward.
Oil and Gas Work Injuries In Texas
A five year analysis of reports by the Occupational Safety and Health Administration (OSHA) shows that more Texans are killed in the oil and gas industry than any other occupation in the state. On average, 39 people each year are subject to death from the inherent dangers of the oil and gas workplace. Common injuries include:
Cuts and laceration
Crush injuries
Burn injuries
Every year we hear about these accidents in the news: explosions in major refineries, chemical spills in storage facilities, drill site injuries in West Texas, or pipeline explosions in rural areas. These are just a few instances that cause accidents in the oil and gas industry. Others include:
Welding activities
Falling objects
Unregulated cleaning/flushing
Chemical inhalation
Silica exposure (silicosis)
Equipment defectiveness, failure, or malfunction
Poor maintenance regulations
Chemical exposure
Transportation to job site
Our goals at Crowe Arnold & Majors, LLP are not only to get you or your loved one the compensation they need from their personal injury case, but also to ensure the integrity of the oil and gas industry. Accidents happen too often from negligent conduct and part of our job as personal injury attorneys is exposing the need for better regulations and safer work environments to the public and the government. By choosing Crowe Arnold & Majors, LLP to represent you, you choose an experienced personal injury lawyer proven to provide justice and fight for the safety of our future generations.
Dallas Work Injury Lawyer: Who Is Liable In My Case?
Oil and gas cases are complex and require rigorous investigation because property and equipment are generally owned by different companies or investors. A single party might be responsible for your injuries or multiple parties might be depending on the schematics of your personal injury case. For instance, if there was a defective or malfunctioning piece of equipment involved the manufacturer might be liable instead of the employer.
Crowe Arnold & Majors, LLP takes action quickly to build a strong case through in-depth investigation of your injuries and what caused them. You'll have our entire council of personal injury attorneys supporting you to ensure the liable party is held accountable. Whether it's an outside third party, your employer, or a manufacture of equipment or chemicals.
What If My Employer Has Workers' Compensation Coverage?
Texas is the only state in the U.S. that does not require employers to provide workers' compensation. Usually employers who have workers' compensation coverage have chosen so because it provides protections against lawsuits and limits the amount of damages paid to an employee for medical bills and lost wages. If an oil and gas industry employer has workers' compensation coverage, then you cannot receive damages for pain and suffering or punitive damages in most instances. However, in some cases, your employer is still liable in the event of gross negligence even if they have workers' compensation. You need a personal injury lawyer who has the experience and knowledge to investigate and build a strong case.
If your employer is a non-subscriber to workers compensation, then they are not immune from any lawsuits and you have the right to take full actions against them. This means you can sue for all economic damages (medical bills and lost wages), non-economic damages (pain and suffering), and punitive damages (damages for punishment).
Wrongful Death in the Oil and Gas Field
If you have lost a loved one to a gas and oil workplace injury, it's imperative that you get in touch with a lawyer immediately so evidence from the site can be preserved and your personal injury attorney can investigate to build you a strong personal injury case. Too often accidents lead to the wrongful death of an employee in the oil and gas industry. At Crowe Arnold & Majors, LLP, we'll fight the big companies to ensure your loss is compensated.
Experienced and Aggressive Dallas Injury Lawyers Representing You Against The Big Dogs
The oil and gas industry employs thousands of people and forgets about the value of each individual who works for them. In the event of an accident, they want to minimize their losses and the publicity of their effect on families, the environment, and their employees. At Crowe Arnold & Majors, LLP, our Dallas construction injury lawyers want to hold them accountable and ensure they are held financially and morally responsible for their negligence. Call us at (214) 231-0555 today and get started fighting.
Additional Information