Injuries Can Occur While On The Job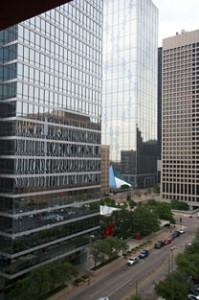 Those of us in construction know it's a high-hazard industry that requires a number of safety precautions. The construction industry consists of residential construction, bridge erection, roadway paving, excavations, demolitions, and large scale painting jobs. Although there are restrictions, ordinances, and industry standards that require employers to provide a safe working environment, construction workers still suffer injuries at an alarmingly high rate.
A construction site is full of hazards, making it almost impossible to avoid all injuries from occurring. Construction workers engage in a number of hazardous activities that leave them susceptible to injuries such as falling from rooftops, unguarded machinery, being struck by heavy equipment, electrocutions, silica dust, and asbestos.
There are four leading causes of fatal accidents in the construction industry, these include:
Falls
Struck By An Object
Electrocutions
Caught-In/Between
Who Is Liable For A Construction Site Injury in Dallas?
Injury at a construction site due to the negligence of another is unacceptable. There are a number of different parties who may be liable when a construction worker suffers an on-the-job injury. These parties include:
Construction site property owners – It is a landowner's job to maintain his property and keep it in a condition that is safe for workers. Whether or not the property owner of a construction site will be liable for an injury depends on the amount of control they have over the property. If they turned over their control of the land to an independent contractor, the property owner may not be liable for a construction worker's injury.
General or subcontractors – Both the general and subcontractors are responsible for maintaining a safe work environment and notifying workers of any defects or hazards on the site.
Prime contractors – Prime contractors have similar responsibilities to general and subcontractors, depending on the construction project. A prime contractor is responsible for any tasks he delegates to subcontractors.
Architects or engineers – These design professionals can be charged with different amounts of responsibility, depending on the the design professional's contract with the site owner. Aside from the contract, design professionals are held to high standards of performance during the design or construction phase of the project.
Suppliers and manufacturers of construction equipment – If machinery or equipment is defective, manufacturers may be liable for the design and manufacture of the equipment. In products liability law, manufacturers are responsible for designing equipment that is safe for intended use.
Insurers – Especially when it comes to large construction projects, all parties should have insurance. The insurance coverage of each party is important when assessing legal responsibility for a construction worker's injury.
Determining which party is liable depends on the type of management system put in place for the construction project. Other important factors that determine the liability of a worker's injury include who has control and authority of the property, where the construction is being done, and what kind of work is being done.
Need a Construction Accident Attorney in Dallas?
With more than 25 years of experience in the Dallas-Fort Worth area, Crowe Arnold & Majors, LLP knows how to handle these personal injury cases. We help construction workers and their families get their lives back in order after an on-the-job injury.
When you call us, you will be adding a skilled personal injury lawyer to your side that has extensive experience with all sorts of construction accident claims, including:
Toxic exposure
Nail gun injuries
Scaffolding collapses
Electrocution accidents
Falls and falling objects
Trench collapses
Forklift and heavy equipment accidents
Crane accidents
No matter what safety violation was broken, our team of legal professionals will get to the bottom of the case through a thorough investigation. OSHA safety regulations and all other safety acts are put in place for a reason. Don't let others off the hook for their negligence.
OSHA and Safety Regulations
Most states have adopted some form of the Occupational Safety and Health Act of 1970 (OSHA), these safety regulations apply to work done at construction sites. The party who is responsible for ensuring compliance with OSHA regulations often depends on who is in control of the job site when the employee is injured. The legal consequences of violating OSHA regulations depends on what state the injury took place in.
OSHA regulations are not the only legal standards that landowners and contractors may be held in determining liability for a construction worker's injury. More often than not, landowners or general contractors have their own set of safety regulations to go by. Violation of these regulations may serve to support a claim following a construction accident.
Build a Strong Construction Accident Case in Dallas
The Dallas personal injury lawyers at Crowe Arnold & Majors, LLP are committed to developing the strongest possible case for your personal injury claim. To that end, we will use whatever tools and personnel we have at our disposal to find the information necessary to build your case. Often, insurance or construction companies will offer less than adequate compensation for an accident. We understand that in addition to medical bills, there may be other losses and damages associated with your claim. In many cases, clients are eligible to receive compensation from more than one source, depending on where liability and negligence falls.
Texas Workers' Compensation and Beyond
For many of us, our jobs are our lives. Without the money and benefits from our employment, our lives and the lives of our families would be put in danger. The construction accident lawyers at Crowe Arnold & Majors, LLP understand this and are ready to do what is necessary so that you receive the workers compensation necessary for your injuries and losses.
Contact a Dallas, TX Construction Accident Attorney at Crowe Arnold & Majors, LLP
Call us today at (214) 231-0555 for a free consultation. We are ready to discuss your construction accident personal injury claim today over the phone at (214) 231-0555 or via our online contact form.
Texas Construction Accident Case Results
Confidential Settlement – Negligence case involving smashed hand from fork-lift
Click here to see more case results.
Additional Information