Compassionate Legal Representation for Survivors of Workplace Sexual Assault and Abuse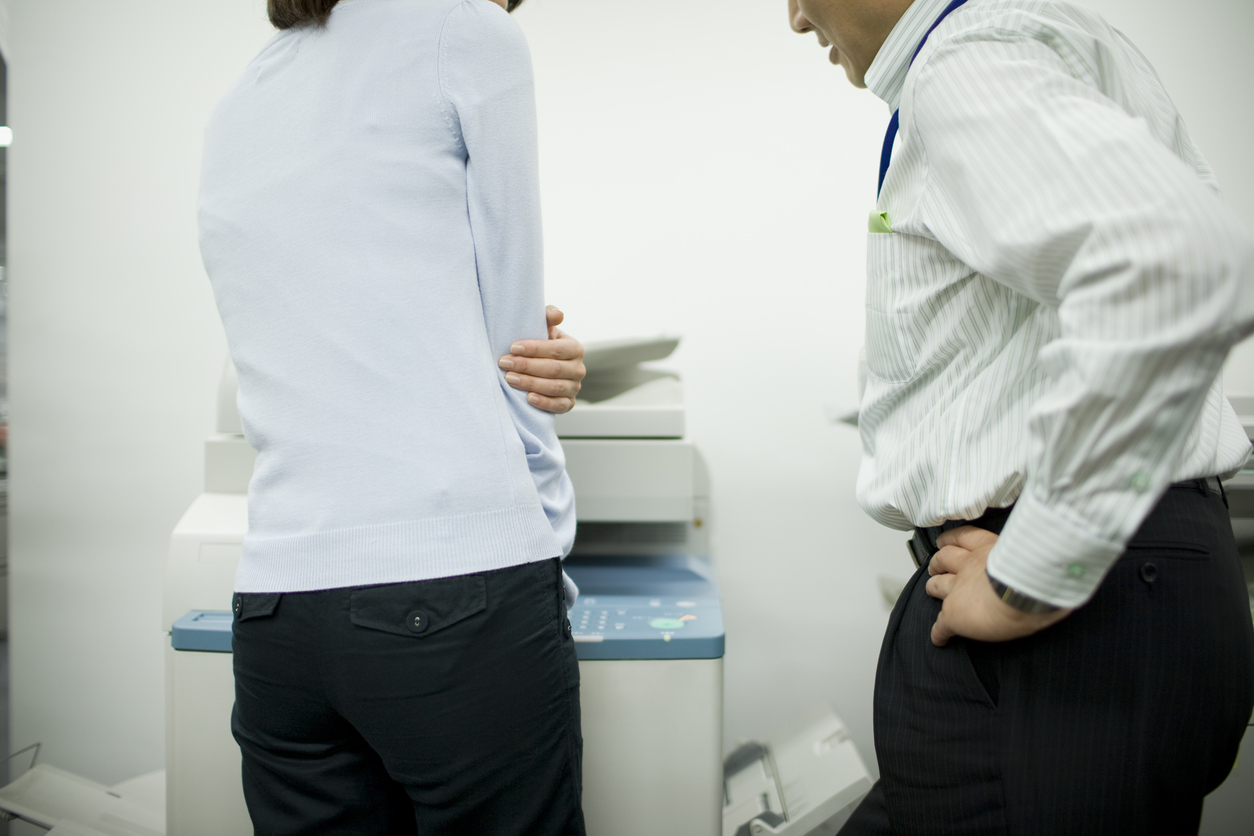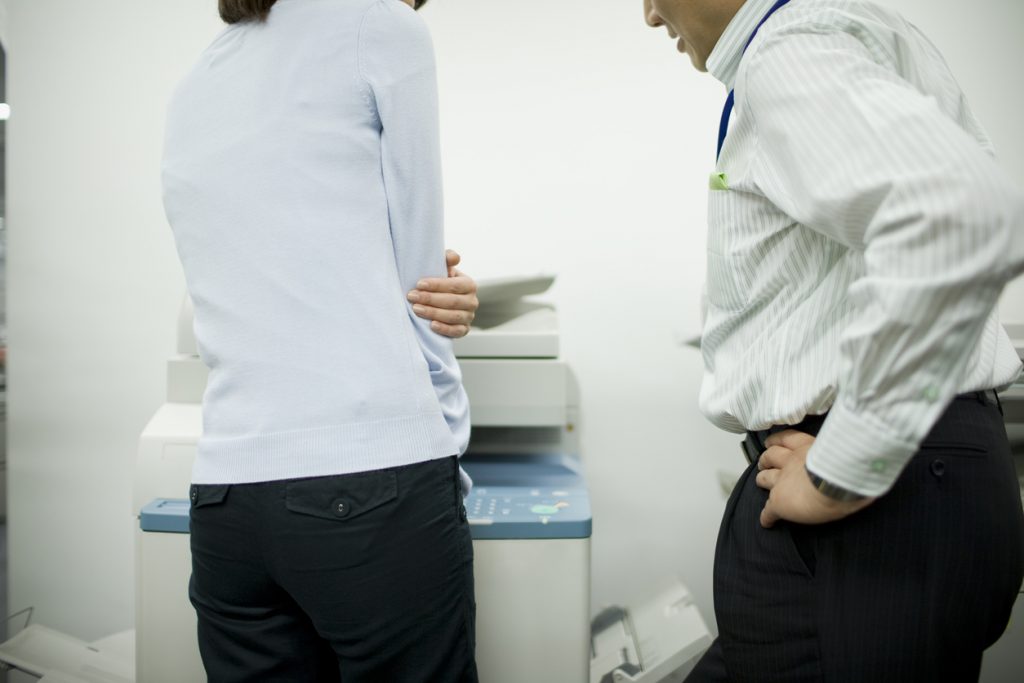 The #MeToo movement has called attention to the prevalence of sexual assault, and the emotional toll it takes on survivors' lives. Statistics indicate that a disproportionately large percentage of this occurs in the workplace— leaving victims feeling humiliated, ashamed, and confused about their rights to speak up and seek justice.
If you have been the victim of sexual assault in the workplace, you don't need to suffer alone. Reach out to Crowe Arnold & Majors, LLP, to speak with a compassionate Dallas sexual assault victim lawyer about your rights. Our dedicated attorneys leverage a combined 65 years of experience helping abuse victims recover fair compensation against their perpetrators.
A civil lawsuit can seek monetary damages for physical and psychological injuries— including reparations for lost income, diminished earning potential, damage to relationships, mental anguish, and related medical expenses.
Employee sexual assault and abuse can take many forms, but one thing remains constant in these situations: the victim is never to blame. The attorneys at Crowe Arnold & Majors will bring every resource to bear to ensure your voice is heard. Let us advocate on your behalf and fight for the personal injury compensation you truly deserve.
Tap Here to Call Our Law Office
Examples of Sexual Assault at Work
According to RAIIN, a nonprofit that studies sexual assault, such attacks include any sexual contact or behavior that occurs without the victim's explicit consent. Sexual assault at work can be committed by a co-worker, a supervisor, or even a customer.
Our workplace sexual assault lawyers are committed to holding abusers and their enablers accountable. Sexual assault includes violent and nonviolent conduct. It is defined as unwanted touching of a sexual nature and forced participation in sexual conduct.
Forms of sexual assault include:
Attempted rape
Forcing a victim to watch a sexual act
Fondling or unwanted sexual touching
Forcing the victim to expose themselves
Exposing oneself to the victim without consent
Forcing a victim to penetrate the perpetrator's body
Penetration of the victim's body, also known as rape
Forcing a victim to perform sexual acts, such as oral sex
Sexual Assault in Restaurants and Fast Food Establishments
While sexual abuse in the workplace is not an industry-specific issue, there are some environments where it is more common. Examples of this are the service and hospitality-based industries, where turnover rates are high, and the majority of managers and supervisors are men.
The prevalence of sexual abuse in the restaurant industry has drawn scrutiny and concern in recent years. More than 70 percent of restaurant servers are women, and the average restaurant worker is teenaged, female, and working for a male supervisor.
A Glass Floor survey found that 34 percent of female restaurant employees— working primarily for tips– quit their jobs after encountering unwelcome sexual behavior in the workplace. The prevalence of assault has resulted in sexual abuse of teenage workers, now increasingly common. The restaurant and hospitality industry is the entry-point into the workforce for thousands of young women, and teenage girls are at risk of predatory supervisors.
Employees in lower-paying positions, like hotel cleaners or fast-food workers, often experience sexual assault because they feel they do not have the power to confront or push back. Sexual assault by your boss is never acceptable. Explore your options for legal recourse with a Dallas personal injury lawyer at Crowe Arnold & Majors, LLP.
We Represent You, No Matter the Source
Negative Impacts of Employee Sexual Assault
It is not only the physical and emotional health of victims at stake. Sexual assault in the workplace is linked to several negative ramifications, such as:
High absenteeism rates
A decline in team performance
Lower productivity
High turnover rates among workers
Decreased morale
Lower commitment to the organization
Potential Compensation in a Workplace Sexual Assault Lawsuit
A landmark case in Texas against a restaurant chain enabled victims to report sexual assault in the workplace and recover unlimited compensation in a personal injury suit. In 2017, the Supreme Court of Texas ruled in B.C. v. Steak N Shake Operations that a victim of workplace sexual assault can sue their employer in a personal injury lawsuit without limitation on damages.
A woman alleged she was sexually assaulted at work by her supervisor. The lower courts ruled she could only sue for sexual harassment, and her damages were limited by a Texas statute to $300,000. The Texas Supreme Court concluded that an assault is different from sexual harassment, and the law regarding workplace sexual harassment claims wasn't intended to include sexual assault. The Texas Supreme Court concluded that the assailant and his employer were benefitting unfairly from a statute that limited damages.
This case made it possible for workers who suffer workplace sexual assault to sue their assailants and their employer for full and fair compensation. Grounds for suing the employer can include negligence in hiring and supervising the employee who commits sexual assault in the workplace.
Since that decision, civil lawsuits for sexual assault can proceed against the assailant and the employer, and damages can be claimed for more than $300,000.
Damages in a lawsuit for workplace sexual assault include compensation for:
Lost wages
Future Income
Punitive damages
Pain and suffering
Medical expenses
Diminished quality of life
Loss of companionship and consortium
Damages relating to future income are essential for victims of workplace sexual assault. Many victims of sexual abuse suffer psychological injuries that may not prevent them from working entirely, but still have a negative impact on their income. Poor job performance and chronic unemployment are common effects linked to sexual abuse.
Statute of Limitations
There are specific time limits for filing a civil lawsuit based on sexual assault in Texas. If you experienced any sexual misconduct at your job, consult a Dallas workplace sexual assault attorney at the North Texas law firm of Crowe Arnold & Majors as soon as possible. You should also report the incident to authorities.
The time limit for civil suits runs out sooner in Texas than the time limit for a criminal prosecution for rape. If you were over the age of 18 when you were assaulted, you have five years to sue for civil damages in Texas. The State has 10 years to prosecute the assailant.
If you were under 18 when you were assaulted, the State has far more time to pursue the case, and you have 10 to 20 years after your 18th birthday to bring a lawsuit against the person who assaulted you. While these are permitted time limits, it is helpful to consult a personal injury lawyer as soon after the assault as possible, when important evidence is readily available to build your case.
Crowe Arnold & Majors Can Help. Call Now For a Free Consultation.
Why You Need a Sexual Assault Lawyer for Your Civil Lawsuit
At Crowe Arnold & Majors, LLP, we see the harm suffered by sexual assault survivors. The firm has the experience to help victims seek compensation through the courts. A Dallas sexual assault victim attorney will advocate for your rights in a personal injury lawsuit and fight for the maximum recovery possible. Our attorneys handle civil sexual assault cases against institutions and organizations that, through negligence or willful misconduct, allowed or facilitated the abuse.
Sexual assault is a personal injury; Crowe Arnold & Majors, LLP has represented injured clients in Dallas and North Texas for over 25 years. In a personal injury case, our firm can investigate the assault, subpoena documents, and compel testimony to prove the assault, the complicity or negligence of the employer, and other important elements of your case.
Our firm has sued many sex abusers and learned over decades how organizations cover up sexual abuse; we can apply that experience to obtain compensation for you.
If you or someone you love has been subject to workplace sexual assault, report the incident to authorities, seek medical attention, and reach out to Crowe Arnold & Majors LLP for dedicated legal counsel. By aligning with the right Dallas workplace sexual assault lawyer, a victim can hold abusers and their enablers accountable in a sexual assault case. We may also be able to help you secure access to resources that you may require to help in the healing process.
Workplace Sexual Assault Attorneys Serving North Texas
We understand that many victims are afraid to speak out for fear of losing their jobs. With proper legal guidance, survivors can hold perpetrators liable for their behavior. Taking action after an assault is a brave thing to do. We admire and respect our clients for it, and we are here to support and defend them every step of the way.
Explore your options for legal recourse with Dallas personal injury lawyers at Crowe Arnold & Majors, LLP. We offer powerful legal guidance–attuned to the sensitive nature of these cases. Take the first step and call us now; the initial legal consultation is free, and any discussion remains confidential, and without obligation to proceed.