File a Manufacturer Defect Lawsuit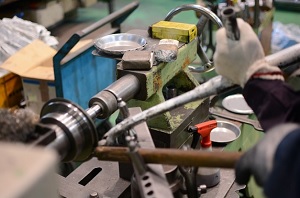 Consumers should expect nothing less than safe and functional products from the companies they patronize. However, some companies release shoddy and potentially dangerous products to the public due to oversight or even willful negligence. This wrongful behavior should not be tolerated.
At Crowe Arnold & Majors, LLP, our aggressive Dallas product liability lawyers use their legal skills to bring justice to the companies that wrong their customers. We can provide you with a quality of representation that'll put you in a strong position to collect more than adequate compensation for all damages.
Over the course of our practice, we have collected tens of millions of dollars in verdicts for our clients. To cover your losses, you may need a large sum; we can help you get it, and more. Contact our office at (214) 231-0555 today for more information.
Defective Motorized Vehicles
There are few things more dangerous than a defective motor vehicle. A car with defective parts can easily break down and cause injuries or even death to the driver, the passengers and anyone else who is unfortunate enough to be in the way. Such accidents can be traced back to mistakes made in the manufacturing process. Examples of vehicle defects include faulty airbags, designs prone to rollovers, door latch failure, roof crush, brake failure and seatbelt failure. Manufacturers and distributors can be held liable in accident cases involving such defects.
Defective Products Causing Injury
Even an everyday consumer product can become a hazard when a defect enters the picture. Product liability can occur when the product has been improperly designed or engineered. This means the product was supplied to the market without proper testing for defects. Defects can occur at the design or manufacturing level. The former is much more serious since defective design can lead to the production of a whole line of dangerous products, whereas the latter may involve only a few select defective products.
Another form of product liability occurs when nothing is wrong with the product itself, but the instructions provided for use are improper or certain precautions to be observed when using the product are inadequate. The third form of product liability occurs when a product is unsafe in its very nature yet is still released to the public. In such cases, consumers can file product liability lawsuits if they are injured by the product.
Defective Products Causing Property Damage
When defective products cause property damage, victims can file for coverage. Examples of this include malfunctioned home appliances causing fire, structural damage to the home caused by improperly manufactured building components, and rust or corrosion. Such incidents can result in damage to both property damage and personal injury.
Product Recalls
The U.S. Consumer Product Safety Commission has the duty to protect consumers from unreasonable risk of injury or death resulting from defective products. Protecting the consumer includes alerting the public of products recalled due to the injury risk they pose to consumers. Products found to cause harm or pose risk of an injury to the consumer are recalled in the interest of consumer safety.
Why You Should Choose Our Dallas Product Liability Attorneys
A Dallas personal injury lawyer at Crowe Arnold & Majors, LLP evaluates cases involving defective consumer goods that cause physical injuries such as fractures, burns, head injuries and blindness. We can file lawsuits against manufacturers for design defects, improper safety devices and manufacturing defects, as well as marketing defects (failure to warn the public of potential hazards associated with the product).
Crowe Arnold & Majors, LLP are in Dalla and our lawyers are ready to take your case anywhere in Texas. We represent clients all over the state and have a track record of getting results for our clients. We understand every case is different, and past results are in no way intended to imply that a similar result will be obtained in a future case. However, past results obtained are an indication of our firm's experience when it comes to serious injury and wrongful death cases, including those related to defective products.