Fight Manufacturers of Defective Toys and Baby Products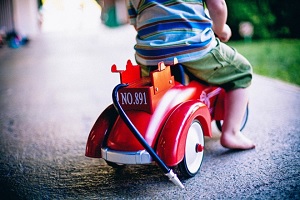 Whenever a company produces and distributes a defective children's product, they put those who are the most vulnerable among us in harm's way. Such negligence is intolerable. At Crowe Arnold & Majors, LLP, our Dallas product liability attorneys fight passionately to bring wrongful companies to justice. We have the knowledge and resources to perform the extensive research and investigation product liability claims often require. If your child has been injured due to a defective children's product, please let us help you get the compensation your child needs to make a full recovery. For more information on your rights and legal options, call (214) 231-0555. You can also dial our toll-free number (214) 231-0555.
Common Product Hazards
According to the Consumer Product Safety Commission (CPSC), there has been a spate of defective children's products in recent years. More than 300 children were involved in fatal accidents related to consumer products over a recent three-year period. The following defective items were behind many of these incidents:
Infant carriers
Child car seats
Cribs
Strollers
High chairs
Playpens
Baby baths
Bottle warmers/sanitizers
The CPSC also notes that certain children's toys can present various hazards, including:
Electrocution hazards from electronic toys
Burn hazards from caps for toy guns
Risk of serious internal injuries from swallowing small magnets
Choking hazards from various small plastic items
Strangling hazards from strings and straps on toys
Parents should make sure to inspect the children's products they purchase before putting them to use. Early detection is the key to preventing tragedies.
Product Responsibility
How can parents know if a defective product is responsible for their child's injury? Who can and should be found responsible? In a situation, for example, where a child's toy has lead-based paint, and the child ingests it, what happens?
With that lead-based paint, a child may be exposed to and suffer from the effects of that product. Assume that you as a parent had no idea that your child's toy was coated in this dangerous material. But that your child began showing symptoms… and you discovered teeth marks in the toy. Obviously, your first concern is your child's health. After you obtain medical treatment, and are facing the remaining costs, you may begin to wonder how a toy company could allow this to happen.
Legally, this question is one of corporate responsibility. Did the company use reasonable care in selecting its manufacturing partners? Did they or should they have known what was being used? Or, is this case one in which strict liability would apply and theories of negligence would be irrelevant? These complex legal questions are best left to attorneys experienced in the realm of products liability.
On the other hand, there are also toys with sharp edges or other complex or small pieces that may be appropriate only for children of certain ages. If your child was injured by one of these toys, the question may be more along the lines of whether there were adequate warnings for usage of the product.
In determining whether to file a claim or pursue a cause of action, parents have many choices. Where there has been a recall, for example, there may be a class action or mass tort lawsuit that they can join in rather than pursuing individual litigation. In order to evaluate your legal rights and responsibilities, it is essential you gain the advice and counsel of an experienced products liability attorney. Contact Crowe Arnold & Majors, LLP for a free consultation of your case. We can offer you guidance on the filing or settling of a lawsuit.
Filing a Children's Product Liability Claim in Dallas
All manufacturers are legally required to release products that are safe when used as intended and to provide adequate warnings of possible hazards. Any failure to do so constitutes negligence, and if a person is injured as a result of this negligence, the liable manufacturer may face a product liability lawsuit.The legal processes involved in product liability claims are complex, however. And claimants have the burden of proof when it comes to establishing liability.
They must be able to establish one of the following conditions:
The product's design is defective;
The product became defective during the manufacturing process;
The product contained little-to-no warnings or instructions on how to use the product safely; or
The product's performance did not meet the claims of the manufacturer.
Assistance from a qualified Dallas child injury lawyer can be invaluable in these cases. It is highly recommended that you consult with one in your area and work together to build a solid foundation for your claim.
Protecting Your Loved Ones
Contact Crowe Arnold & Majors, LLP today and we will use the full extent of our legal skills to attain a full and fair settlement that will cover your child's past and future medical care, and even the work wages you have lost while caring for your child. We offer free, informative consultations. Contact us at (214) 231-0555 or Toll Free at (214) 231-0555.
Additional Information